Creativity, Arts and Social Transformation (CAST) Program
Creativity, Arts and Social Transformation (CAST):
Learn more about creating art. Learn to harness the power of community. Collaborate with teams of people from diverse backgrounds and disciplines. Become aware of yourself as a listener and listen with qualities of presence that elicit difficult stories to tell. Identify sources of resilience.
Become a CAST miner. Check out the CAST miner projects that came before.
CAST commitments, in solidarity with Black Lives Matter
The interdisciplinary Creativity, Arts, and Social Transformation (CAST) program condemns white supremacy, anti-black violence, police brutality, the school-to-prison pipeline, and the many additional daily violence against black people in through which individuals, groups, and institutions in the United States perpetuate and profit from the legacy of slavery. Read more.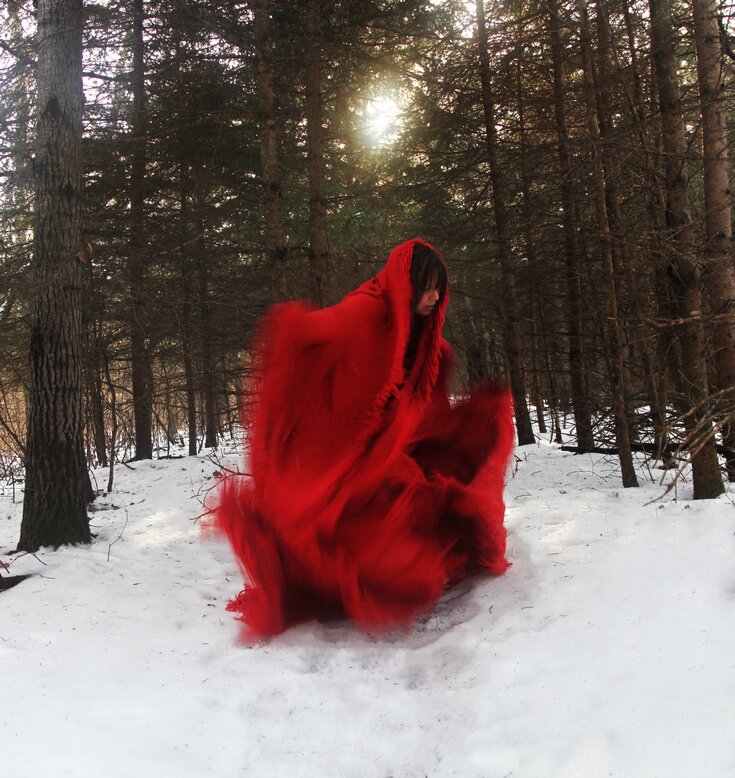 Photo credit: Jaime Black
Jaime Black | between us
November 9, 2021- February 25, 2022
Kniznick Gallery
Hosted by CAST Chair, Dr. Toni Shapiro-Phim
Water. Rock. Twigs. Body. The Red color. These elements appear throughout Jaime Black's exhibition, between us, honoring the interconnectedness between humanity and the natural and spiritual worlds. The artist, of mixed Anishinaabe and Finnish ancestry, pays particular attention to the power of Indigenous women in all of these areas as nurturers, trust builders, holders and givers of knowledge.
Learn more…