During the roundtable with VERITAS Design Group, something popped up that doesn't quite seem like an impossible notion – that millennials and generations to come aren't going to worry so much about transportation, the issue that has put previous generations under the collar – sometimes literally – for decades.
"The younger generation is not as enamored with cars as my generation or yours," says David Mizan Hashim, Group Chairman and Director of VERITAS Design Group. He underlined this during the recent round table held at their premises with the Rail Team.
"They're more into their cell phones and so hyper on social media that they don't really need a car." "Yes, cars can be fun to own, but having the latest Samsung is more important," he added.
That may be a far cry from decades ago, when transportation was the main part of communication – those frustrating house calls to make, mail to send, meetings that needed to be called, appointments you to respect, and all the point-to-point mass transit that has happened. Madness! the future generation might think – how did the previous generation move on?
In Malaysia, a shift in focus occurred when mass public transport like the LRT arrived and started inspiring people to think about moving responsibly a good two decades ago, which now seems to be an eternity.
"The focus then was on the influx of cars, traffic congestion," said Ng Yiek Seng, Director of VERITAS Planning Sdn Bhd and VERITAS Architects Sdn Bhd. "If you look at the history of our country, for a long time it was the focus – cars, automobiles." The aspiration has always been to own them, and likewise, let's not forget our country's successful ambition to produce homemade products. Unfortunately, the side effect of this was traffic congestion. Over time, the side dish has taken over the main course – and traffic congestion has to be factored into any scheduling conflicts or cancellations.
But the world has caught up, much more in this part of the world. Ng pointed to mass transit systems, particularly in East Asia, having seen the success of such transit systems in densely populated cities like New York, with its famous subway system, which is the primary mode of transportation for the working class and celebrities.
"In China and Taiwan, they've probably doubled what the world has…" You see the transformation of our country, our neighbors…as you see the natural progression of technology and networking across the world "said Edward Chew Fook. Kong, Principal of VERITAS Architects Sdn Bhd, who insisted that it was indeed a natural progression in the integration and interconnectedness that the world was increasingly embracing. plus."Hopefully with this interconnectedness, there will be less stress and friction between people," Edward noted. "Culture can be brought together. That's actually the most important thing about it: connectedness."
This would explain, if not destroy, the notion of the often increasing, and sometimes waning, popularity of transit-oriented developments (TOD). What are TODs? This definition notes that it is…"an urban development that amplifies the amount of residential, commercial and leisure space within walking distance of public transport. It promotes a symbiotic relationship between the dense urban form and compact, the design and use of public transport."…which, Hashim notes, has never been off the mark.
"You see, theoretically, the TOD is a very good idea," he argues. "Because where transport is available, a greater density of people is needed to make the transport system viable. Transport systems are expensive, and the only way for them to be affordable is for everyone to use them. ."
For that, he says, there should be a heavier rollout of TOD and that will only encourage more and more users. "And as a result, it's starting to pay for itself."
Hashim continues his pro-TOD assessment by pointing out bluntly that TODs are indeed fantastic for urban planning. So what you have here, instead of spreading a higher density throughout the city, creates a lot of traffic. But by focusing on the nodes, on the transport and on the line, people don't need to travel by car as much. According to what he says, people would be mostly confined within their own "TOD community", which is preferably a mixed-use development, with everything practical within easy reach, on foot or by bike, etc. . "You will only use the rapid transit system to get out and meet your family, loved ones, friends, whatever." The need for private vehicles would become much less… and, who knows, could even disappear", he fantasizes. long-distance journeys as possible – reduced in the daily schedules of the inhabitants here.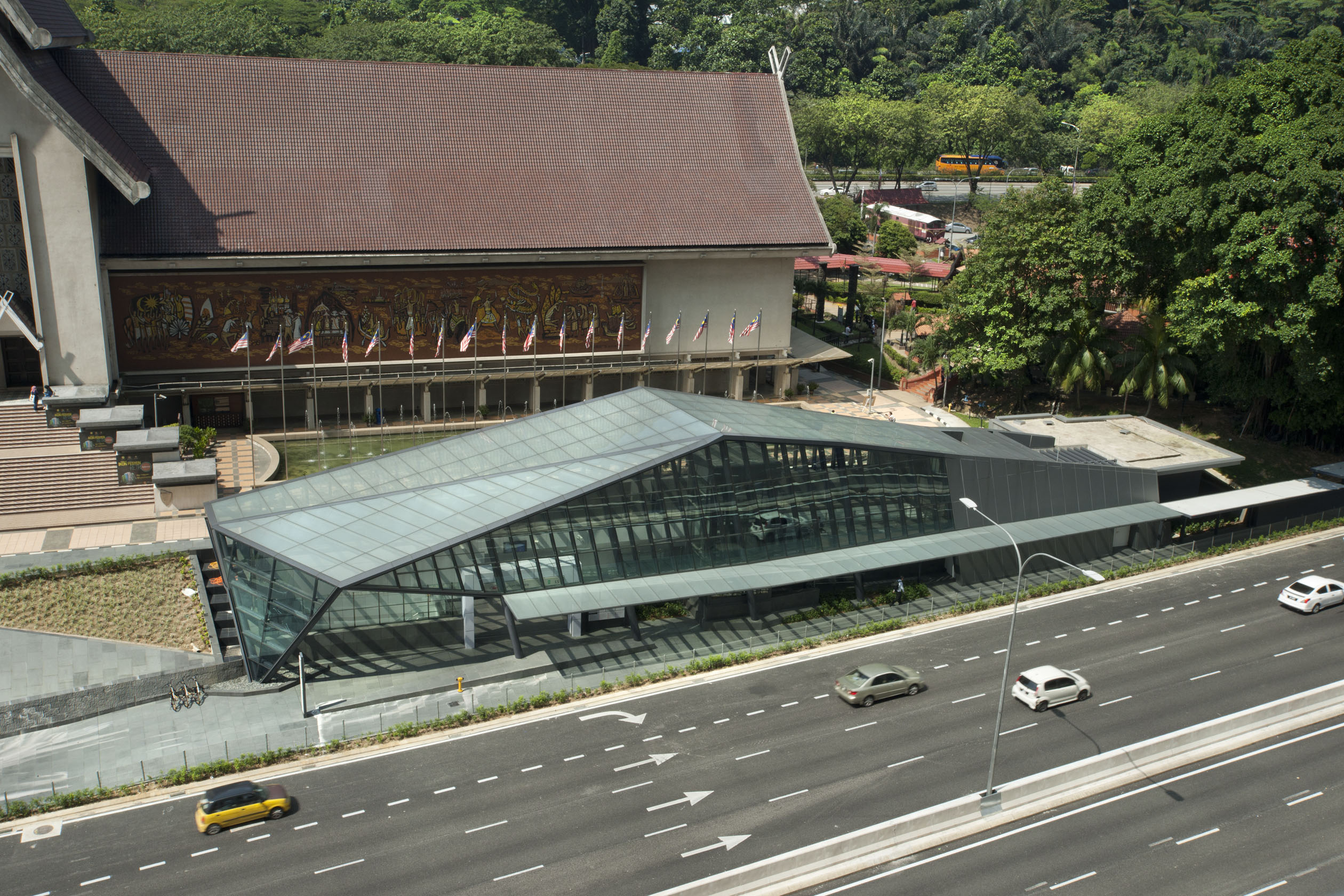 Ng, in particular, was very particular about the "in range" part of TODs. "You can have your mamak, your food, you can shop and do everything," he notes. "Another hundred meters could be where your children can go to school, and within two hundred meters you have hospitals and medical facilities within walking distance, so there's a good chance that you were also choosing that way of life as a result."
A change in lifestyle will facilitate a change in mentality. That the number of cars is increasing and clogging the roads is not a problem and has been the norm. But with proper city planning, residents are pushed to think more strategically with the excellent transportation system that can help with all the inconvenience, physical and mental turmoil associated with road rage, disrupted disciplines, and yes, even save thousands of lives that are lost in vehicle tragedies.
But the infrastructure will have to be in place, and it has to be in place quickly! "Increasingly, more people are moving to cities, and by 2050 it is estimated that 70% of the world's population will be living in cities," Hashim notes, adding that the same percentage can be expected. here in Malaysia. 70% of the country's population will move to cities by 2050, it's hard to believe now, but we'll be there in thirty years. Can we?
Perhaps if we take a page (or more) from the history of cities around the world, "(Currently in Malaysia), only about 20% of commuters use the rail network." In developed places like HK, 80% of the population regularly use rail. Similarly, in New York, about 90% use public transportation, Hashim adds. "And, beware, it's not uncommon to see billionaires in London using rail."
Big order. There is so much more to do in other departments, not to mention transportation compared to these towns. But we can always take a look at what our neighbors are doing. Singapore, for example, has a long history of dealing with traffic problems through electronic road pricing (ERP), a system in which a charge is imposed at certain times in the busiest areas of the island.
"Imagine in areas of KL, like Sultan Ismail, Ampang, you have an ERP where you have to pay to enter, recharge your Touch N Go… Then it will encourage the use of public transport," says Hashim.
Hashim, Ng and Edward should know and understand these issues well. VERITAS Design Group has been involved in various and remarkable projects, such as Nusajaya West Master Plan as well as Nusantara (the new capital of Indonesia), and many other projects around the world. VERITAS understands these changes and the direction that is taking place in urban planning.
The biggest change, Ng says, will come over time. In fact, with what is currently the mental map of the Klang Valley filled with crowded snakes and ladders, the future will include a simpler network of stations and public transportation system stops. Hashim pointed to a good example of planning – Paris Mayor Anne Hidalgo, who alongside a strong environmental policy track record has pursued massive transport reform, introducing free public transport for children, electric bikes also free for children, among others.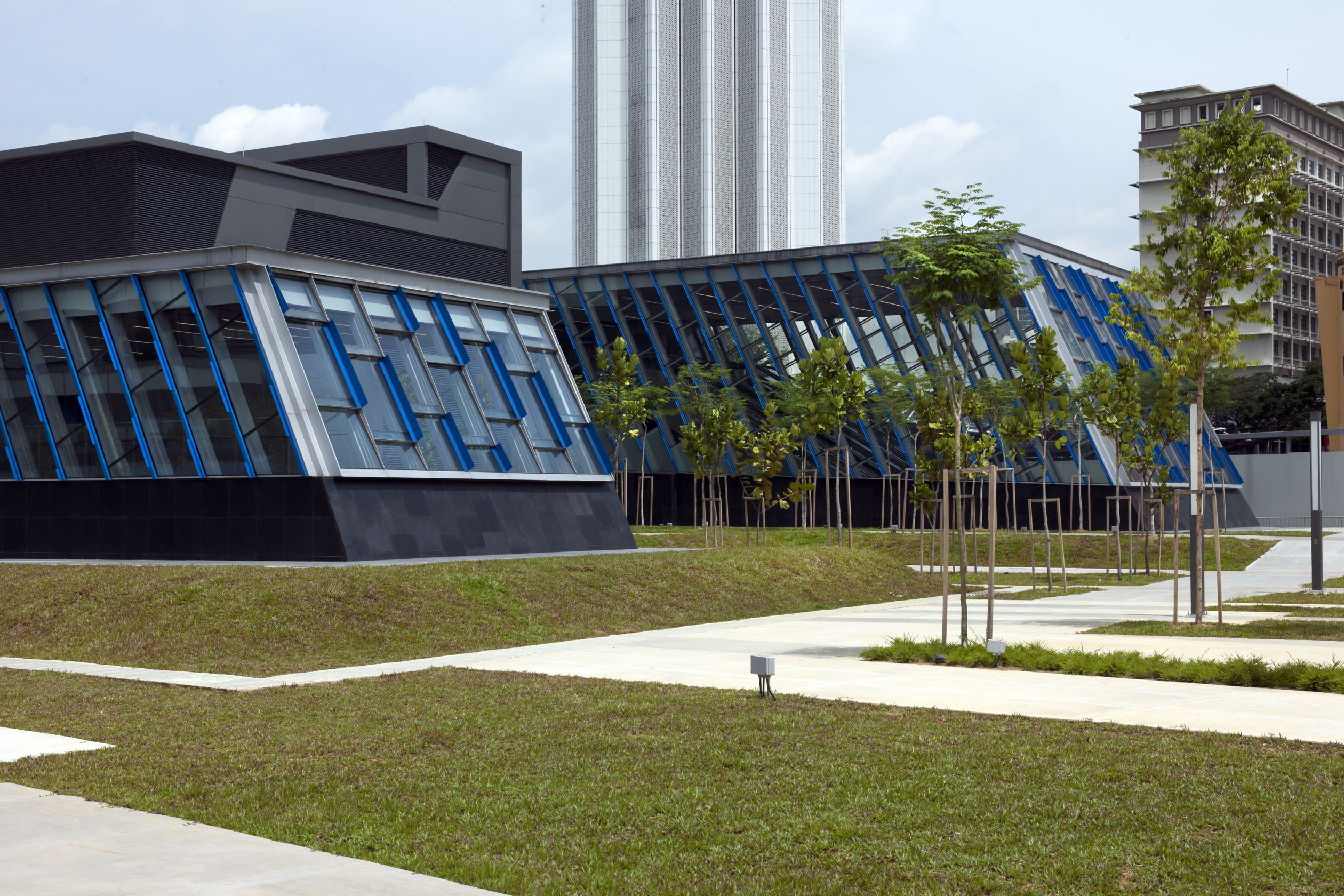 He noted that we Malaysians are now more concerned with comfort and convenience. "Malaysia, like the rest of the world, is all about convenience and efficiency," he notes. It's convenient not having to drive and park your car, while having their Mamak restaurant, Starbucks and movie theaters within walking distance.
When you have all this, he asks, why would you need a car? "Maybe for the weekend," he thinks. "So you really need a car!" Who knows, with their current status as a massive polluter, source of stress and cause of fatal accidents, cars could now be slowly transitioning into semi-retirement and becoming one of the weekend getaway pleasures that the we wait impatiently. The mention of public transport will hopefully no longer elicit a bitter response.
About VERITAS Design Group
VERITAS Design Group was founded in 1987 on the principles of constant innovation and commitment to the highest standards of professionalism.
Today, VERITAS is led by Founder and Group Chairman David Mizan Hashim and Vice Chairman Lillian Tay, supported by a team of 18 directors in Malaysia and around the world. These leaders are backed by a team of nearly 350 skilled professionals and support staff that make VERITAS one of the top 100 multidisciplinary design practices in the world.
VERITAS, started out as an architectural firm, but now offers a full range of supportive design services for the built environment through subsidiaries. These include interior design, landscaping, planning, environmental consultancy, engineering, quantity surveying, project management and claims consultancy.
---
This content is provided by Veritas Design Band
Interested in having your ads on Malaysiakini? Contact the announcements team at [email protected] or whatsapp on +60 17-323 0707 for urgent matters.